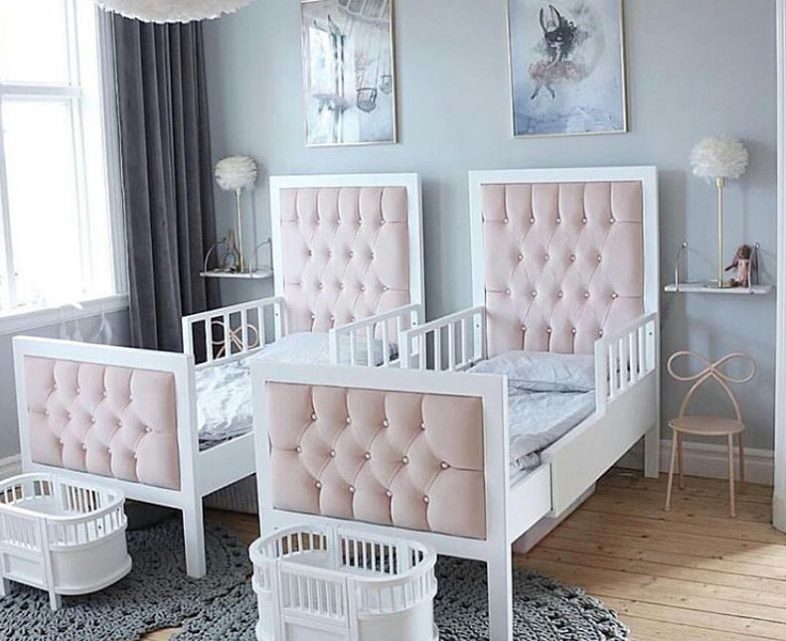 These Kid's Rooms Are Out of This World
You will decorate the living room and bedroom as you wish to and you will live here long life. But what to do with the kid's rooms? Here the design isn't just your choice, but you have to listen and consult with your children because however this will their room. It can be pretty hard to make the best choice together, especially if your have two children, a boy, and a girl, and they have to share one room.
Today on our post, we will keep on kid's rooms design that are for little girls and are definitely out of this world. stay with us for a while and inspire yourself with wonderful pink rooms.
Also, check our last post about how to choose the best curtains length for your window covering.
Pink kid's rooms for girls twins
Our first photo is about how to choose the best pink rooms for your two children that are girls or maybe twins girls. Take a look at the very first photo and find some ideas in the photo now.
Twins girls room for your kids
In the next photo, we can see again design for two daughter or twins. This is a cool idea to choose to copy for your own home. Of course, firstly you will have to ask your children if they like the style.
Neutral kid's rooms design
In the third photo, we don't have a pink interior design but we have a neutral color for rooms design. It's a white color in the interior that you have to chance to see in the photo below, so have a look at it.
Purple and pink interior design
In the next photo, we have again design that is out of this world. I hope that you will like the idea and you will keep following our page in the near future for more ideas like these.
After checking all these photos, tell us in a comment which will be your choice for decorating the house place and rooms for your little ones? We can't wait to hear your own VIEW on this topic. Bye and have a nice rest of the day.