Stylish and Elegant Black Clothes for Women
Some women are skeptic about wearing dark clothes, black dresses, skirts, jeans or jackets are unacceptable for them. On the other side, there are those women whose back color is there every day, they wear black every day while going on work, while going out! Today, we offer you 8 ways to wear black clothes and still looking stylish and elegant women because you really ARE!!! Stay with us and choose the best outfit for your next appointment!!!
Follow this link if you want to read about how to minimize the space at home and to leave space for the kitchen isnpo because you really need this.
Black wool shirt and black skirt, black bag and black heels
Dress all in black. Black wool shirt and black skirt, black bag and black heels can be your style if you are brunette. So, take a look at the photo and check how it will look this combination on you.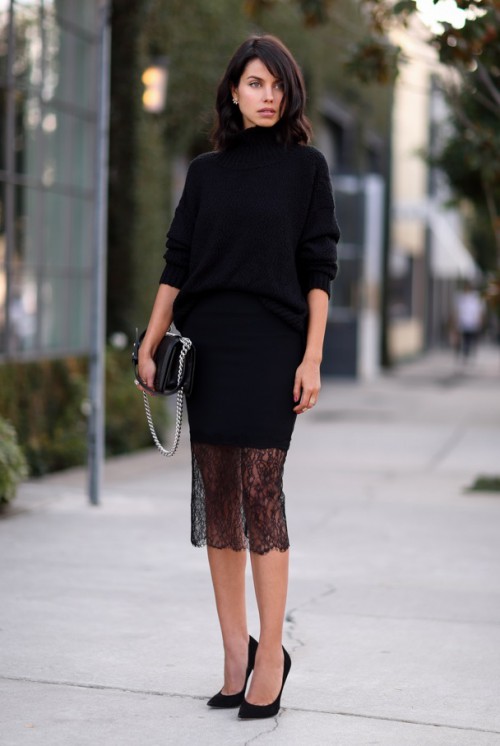 Black pants, black bag, black heels, and white coat
The second combination is black pants, black bag, black heels and to break the monotony of everything in black, add a white coat. Find the details in the photo now.
Classic look – black clothes – black pant and t-shirt
Combine the classic look with black pants, black t-shirt, and black heels. Enjoy while feeling so sexy, so lovely and be proud to be woman that always knows what is a trend.
Black, white and gold combinations in clothes
Black goes great with shite colors but also gold can be used. Combinations of these three colors you have the chance to see hereinafter in the photo that follows, so take a look in this lovely and modern dressed woman.
Black boots, black t-shirt, and black pants
This is my favorite look and I usually am dressed like this. what do you think, do you like it??? Tell us in a comment and express your opinion!!!
Black and white dress
Your dress can have black and white colors and you can look lovely as this woman is. Take a look in the photo for more details.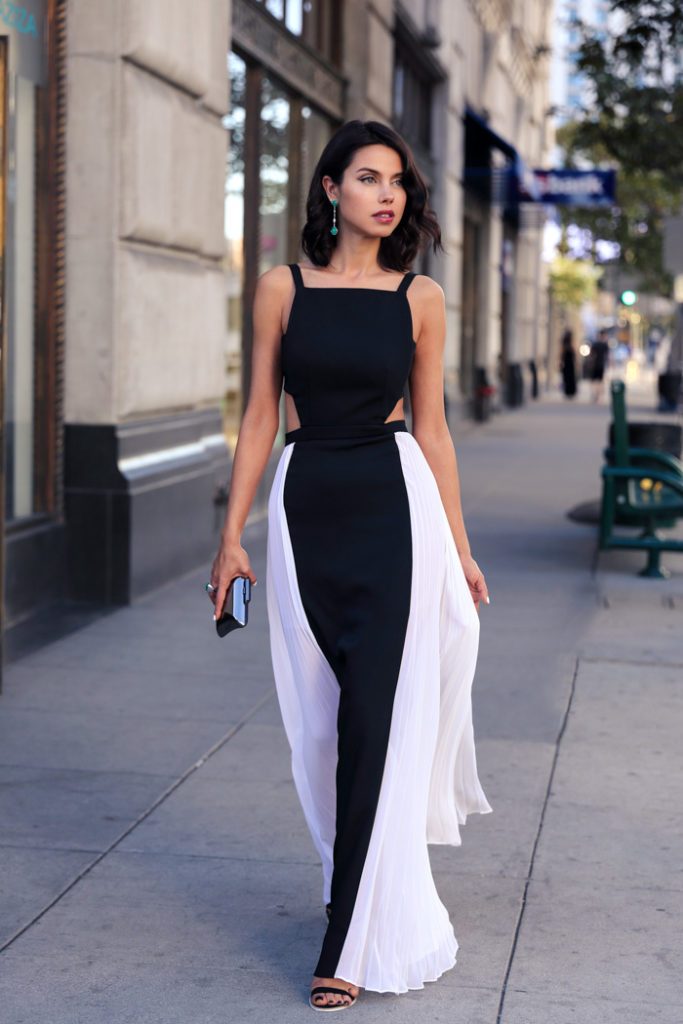 White and black combination
Some women will avoid this combination because reminds a woman working in a restaurant or woman working on reception. But, if you check this photo you will realize that this is the combination you will need to be a lovely woman.
The last combination for today
Black jacket, black short pants, black sunglasses, black bag, all this will make you look so sensational like is this woman in the photo. Scroll down to take a look for the details dear friends.
PHOTO SOURCE:
www.apetiten.info
Thanks for your time and attention you spent with us, I sincerely hope that you will be our follower tomorrow when we will be back to show you a few interior design ideas and tips!!!