Play With Pallets – Make Nice Pallets Furniture
It's great when you are creative when you have an idea to make something nice for outdoor or home place. But also is great to clean the yard, to recycle the old things you have there and to create one amazing relaxing area for you, for your friends, for the whole family. Today, we have ideas and will show you how to play with the pallets, or how to make nice pallets furniture for the outdoor place.
Seating benches and table made from old reused white pallets
The color doesn't strictly have to be in white if you have another favorite color, you can apply it. This picnic pallets table and bench you can add in the yard and spend here summer evenings with people you know. Check the photo now but also see other ideas.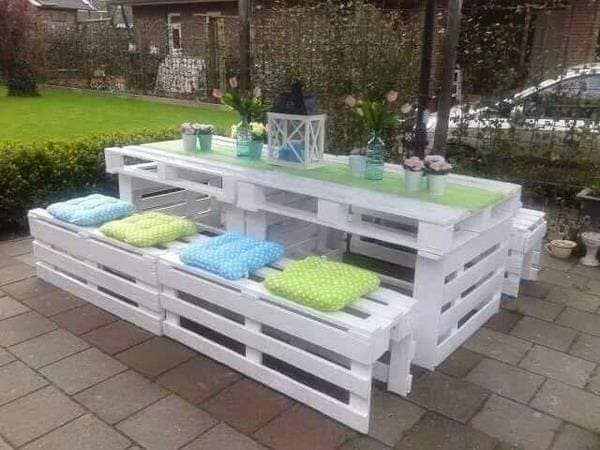 Seating sofa and coffee table in outdoors made by pallets
You can save your money and at the same time to have an amazing seating area, lovely seating sofa made out of pallets and lovely large coffee table. For you, for all members of your family! Take a short glance in the photo now to see the lovely decoration.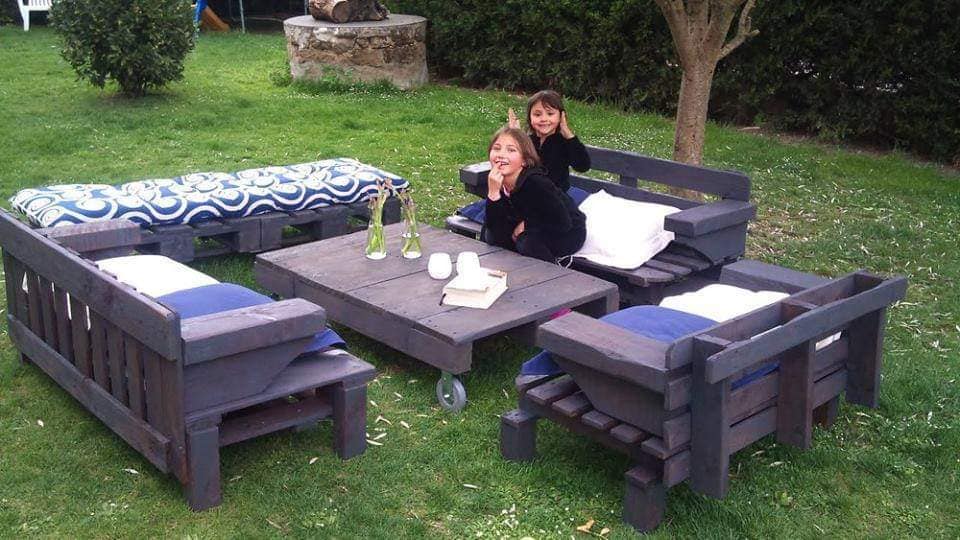 Multi functional pallet bench and planter for flowers
Plant your favorite flowers and at the same time sitting here with friends, drink favorite coffee and enjoy in the decor you see in garden place. This sounds so inspiring that I wish to make it for my own yard, but of course, I need some help from my husband. What about you, would you try to make it and beautify the yard place???
Make nice wooden pallet nightstand for bedroom or outdoor place
And we continue with amazing play with pallets ideas. Here we have an absolutely great wooden crate or pallet used for shelves or as a nightstand. Spend some of your free time and copy the idea for your home or outdoor place.
Create a seating area in the balcony or terrace place
In the last photo from this post, you will see amazing seating place, bed or sofa, and coffee table. You can choose this to be part of the patio, garden, balcony but also from the indoor place. This is the last photo from this post so hope you will make it some of these crafts and you will play and have fun!
Do you beleive in love at first side? Check the last post that we shared this morning and it's interesting and informative. Stay in a good mood, have a nice start of the week or if you are on vacation, our team wish you to have a nice vacation!