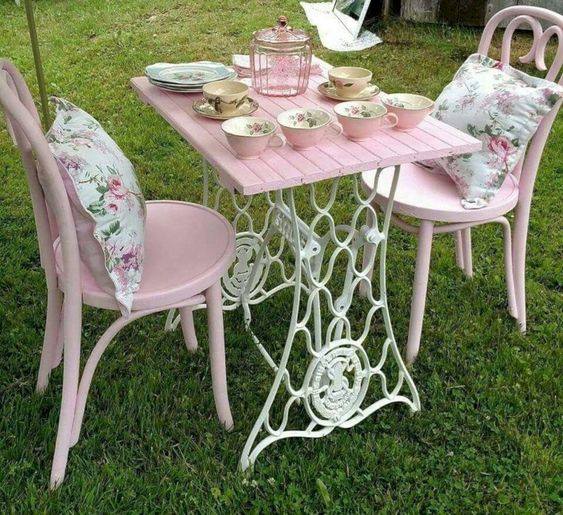 Perfect Ideas About Sewing Machine Reuse
Hey dear friends, how do you feel today and are you ready for sharing some creative do it yourself ideas from our page? If the answer to this question is YES go on, read the full text and find some creative ideas. In short, you will see perfect ideas about sewing machine reuse and hope you will make something in your own yard!!!
TAKE A LOOK IN THE LAST POST shared on our page and it's about how to lose belly fat after a post-pregnancy period and use these tips if you face the same problem.
Reusing the sewing machine for making a table in outdoors place
In the first photo, we can see how to make sewing machine for table and seating place in an outdoor place. This is something you can easily make in your free time and spending here nice moments with friends and family. Take a look in the photo now!!!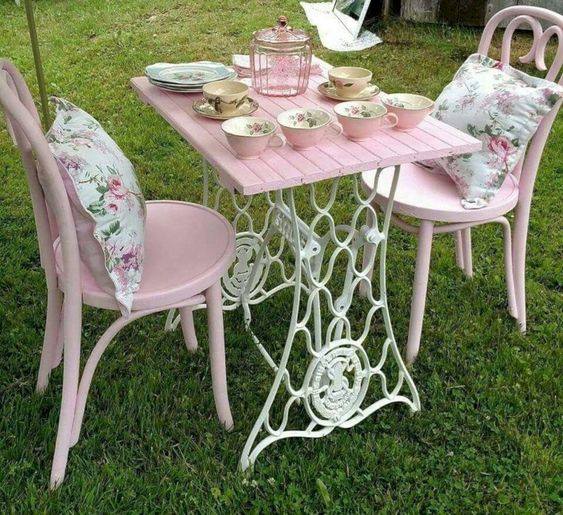 Make a home bureau by reusing the sewing machine again
In the second photo, we can see the sewing machine that is repurposed and made seating bureau from it. If you think that you need this for home and you can really make it, please take a look in it.
Reuse the sewing machine for the kitchen place
This is the coolest and the most functional idea that I have ever seen in life. I think that we should better make something that would be practical and functional for us unless to make something that we won't even use for home and outdoors.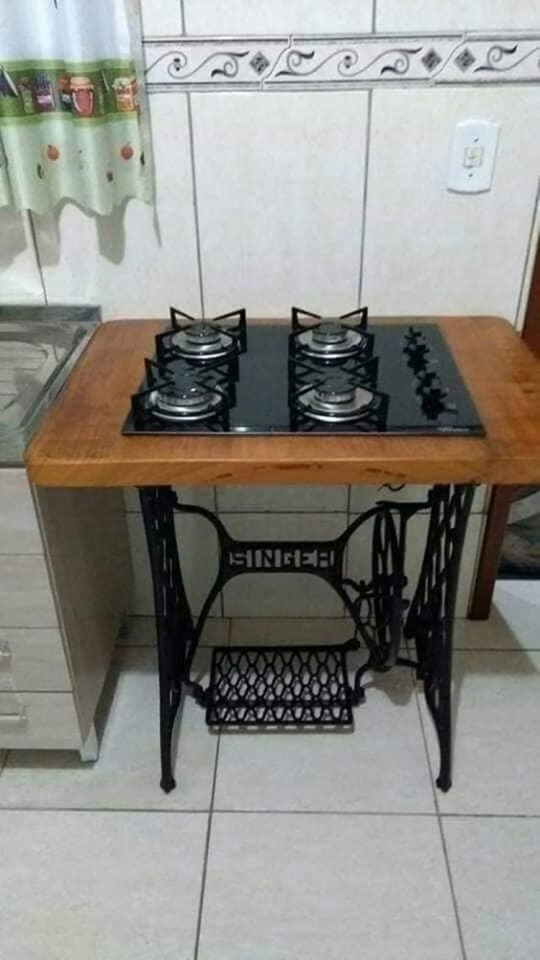 Use the sewing machine as abthroom unit stand
In the last photo, we can see how the sewing machine can be functional and make the home looking modern. As we can see this is very practical and also the modern idea and you can make it if you wish to. As an additional decor, it's added the wooden ladder where are added the towels here and large circle mirror on the bath wall. Come on, take a look in the design now and this is the last idea from the post.
At the end of the post, I invite you to read all recently shared posts on our page with the aim to find useful information and ideas for everything that happens in life. In most cases we share DIY ideas and interior decor, so be with us DEAREST!