How to Build Houses on a Slope?
Hello again dear friends, how are you? Today we have posted for you and is about houses on a slope, how are they looking and how are built and you have a task to be with us. If you read our last post that was about concrete crafts for a garden place now you know that our posts are amazing and filled with the best ideas ever.
In the very first photo and plan you will see the full 10 steps of a house build a slope and here we will try to describe you in short. After the photo, you will also have the chance to see real houses and examples through photos.
first of all, number 1 is night cooling, 2 – passive cooling and ventilation, 3 – summer sun and overhangs for shadow, 4 – winter sun and solar grain, 5 – living roof, 6 is for the radiant heat, 7 is for the geothermal ground source heat pump, 8 is for the solar hot waters and panels, 9 is for the cistern form stormwater and the last one, 10 one is about thermal mass for passive solar retention.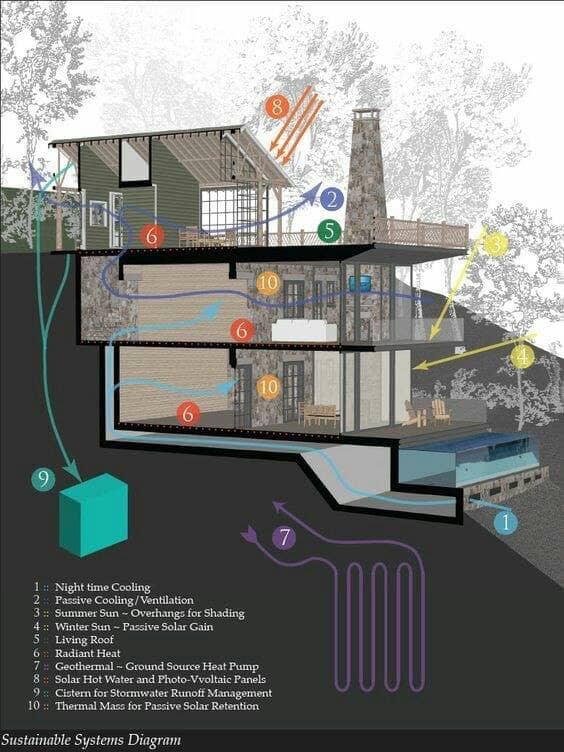 In the second photo, you can see an example of how the house is built on a slope and looks impressive. Take a look in it and see how people are economic and live in modern houses while built on a slope.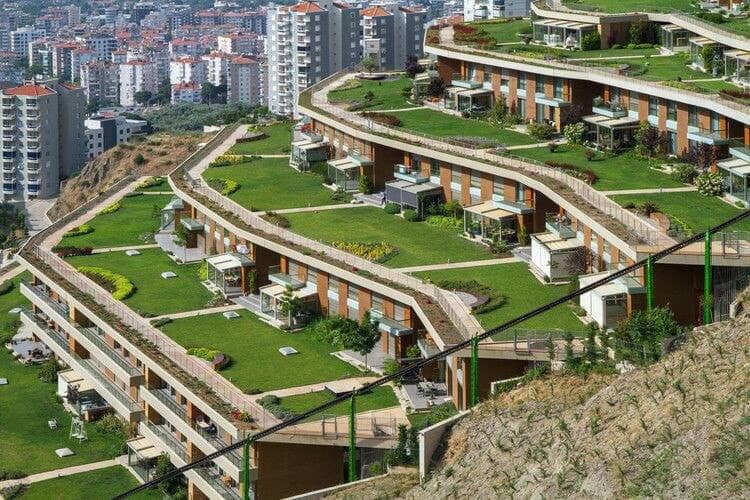 Probably you are wondering where are these houses well let me tell you that these houses are in Turkey. what do you think can you live in a house like this???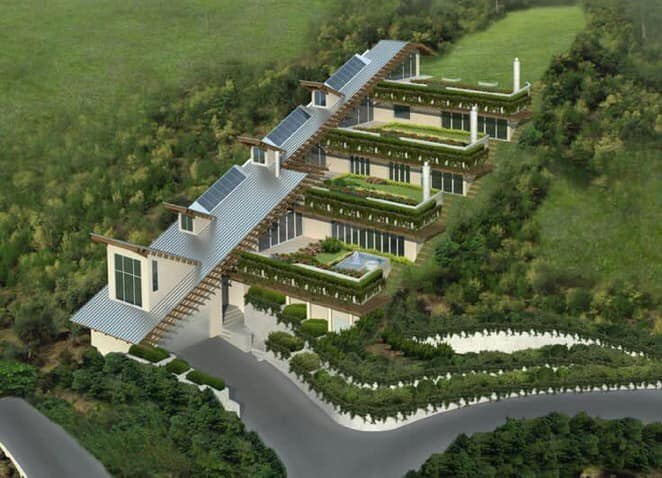 To be honest, I think that this house is great. during the winter period inside is hot and in the summer period the temperature is low and you can hide here from hot days. It's perfect for every season of the year!!!
Spend some time to see this example of houses on a slope, I think that you can live all life in a house like this and what's your opinion about it???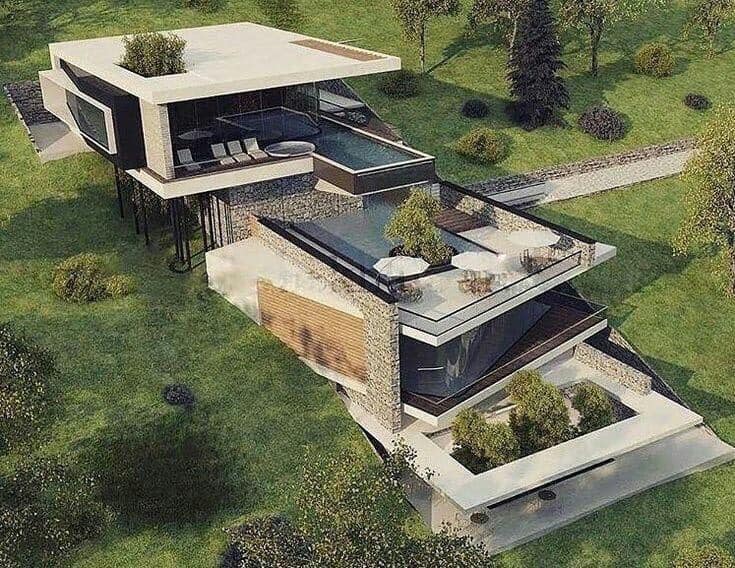 Greenhouses and sustainable architecture are great and you had the chance to see all this through photos and our examples. This is the last photo from this post and I really hope you will keep following us in the near future.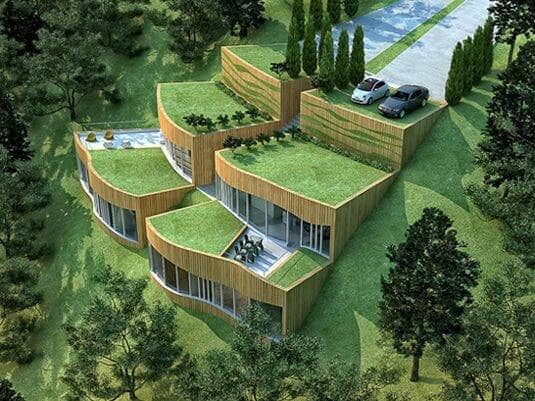 Thanks so much for being our faithful reader and keep doing your job in future to find out what best design for the house and exterior place, so enjoy in all posts we will share with you!!! Share with friends and tell them for our page!!!