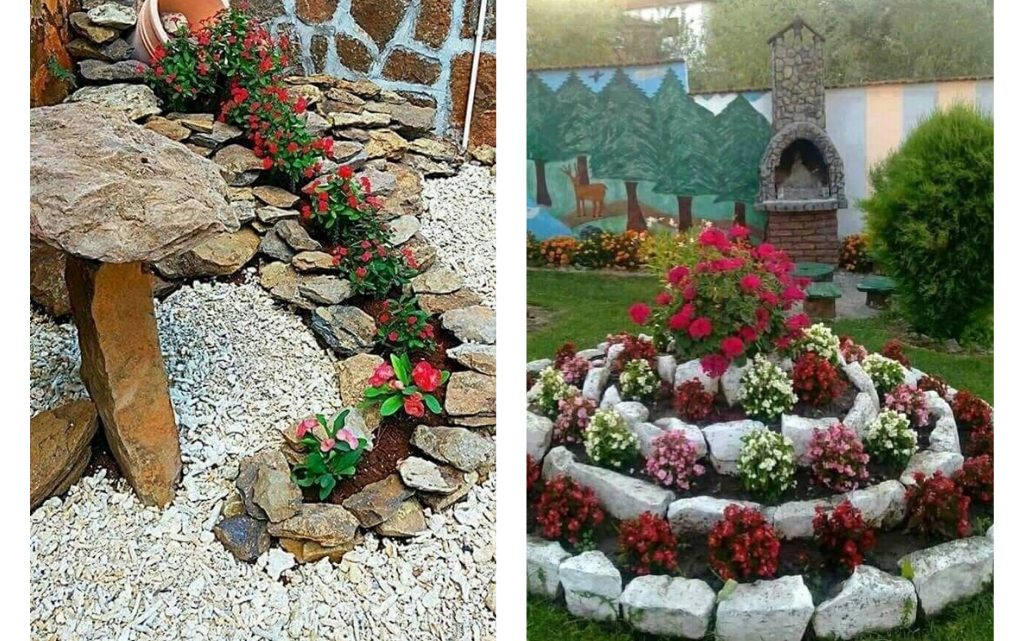 Decorating Garden With Rocks and Flowers
If we are smart and we use rocks and flowers in a great way, we can make one amazing garden decoration. Decorating garden with flowers and rocks is exactly the THEME of our post today and I sincerely hope you will find motivation in it!!! If you have free time, please send it on our page and our team!!!
Check the last post we shared recenlty: Home Roofing Misconceptions – Educate Yourself
The lovely garden waterfall made out of rocks and flowers
In the first photo, we can see a nice waterfall made with rocks and flowers. We can all be creative people and make this in our front yard or back yard. Find the idea in the photo now.
Make spiral garden filled with flowers and made with stones
With the use of different stones and rocks, you can create one amazing spiral garden. This can be the center in your yard and you can be a creative person who is proud of design!!!
Use red and white flowers and rocks for creating one mini and amazing garden place
Like I said before, you can use the rocks and the flowers in red and white and to create one adorable space. Space for growing your flowers and spending here your free time with family. Find some inspiration in the third photo of the post.
Use rocks and stones for making a waterfall in an outdoor place
In the next photo, we can see a great design for wintertime. We don't need water and a river in our garden place but we need nice decor made with rocks and flowers. Let this photo be example of your garden place and decoration.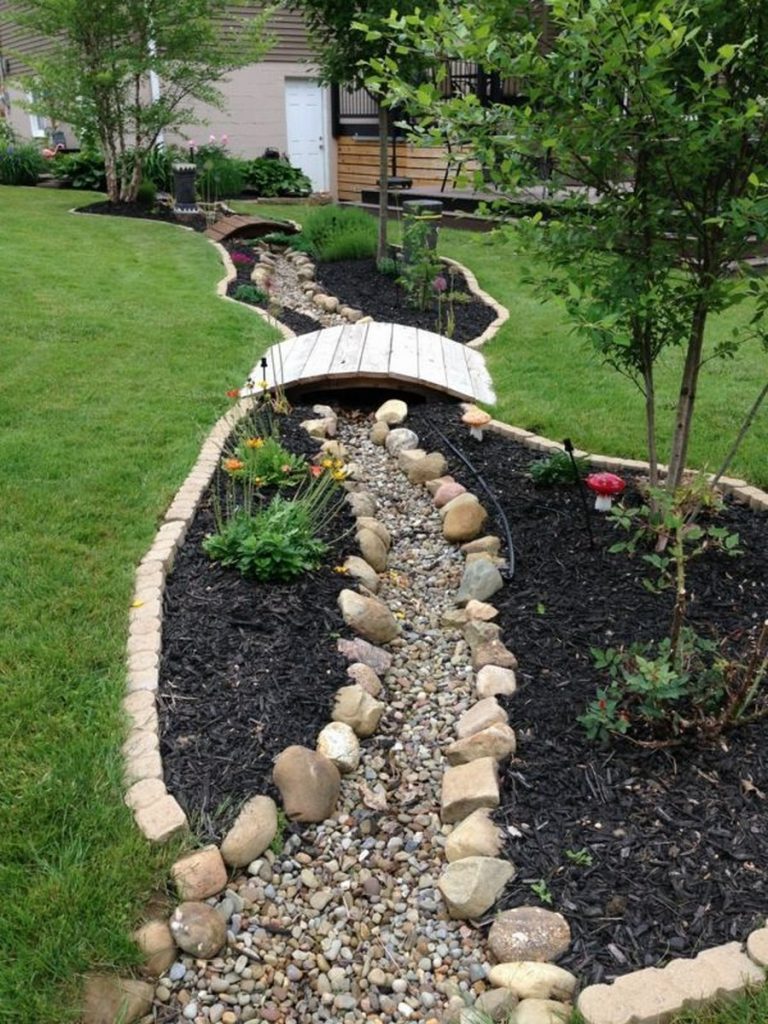 In the end, I want to thank you for your time and attention and to invite you to also check the last post we shared and was about parallel worlds, something sad but true. Thank you so much for your time and I hope you will keep following us in the near future for more interesting ideas for your garden!