Cheerful Design at Balcony Areas
Are you ready to take a look at our cheerful design at balcony areas and to find out how to use colors at the interior and outdoor decor??? Please be prepared to see wonderful ideas about decorating the balcony place in the best possible way. We need this place so much, enough for paying attention to the design. So, don't THINK TWICE but check the following ideas and balcony areas that awe prepared for you with LOTS OF LOVE!!!
Also, read about nice dresses for small princesses and find some idea for dressing those little girls you have.
Cheerful balcony areas design – copy the style
If you have a small terrace and balcony place don't worry because you can still have a great design. You can add colorful carpet and rugs for the floor and also you can have a vertical garden. With this idea, you will enjoy in modern balcony place and be proud of decor.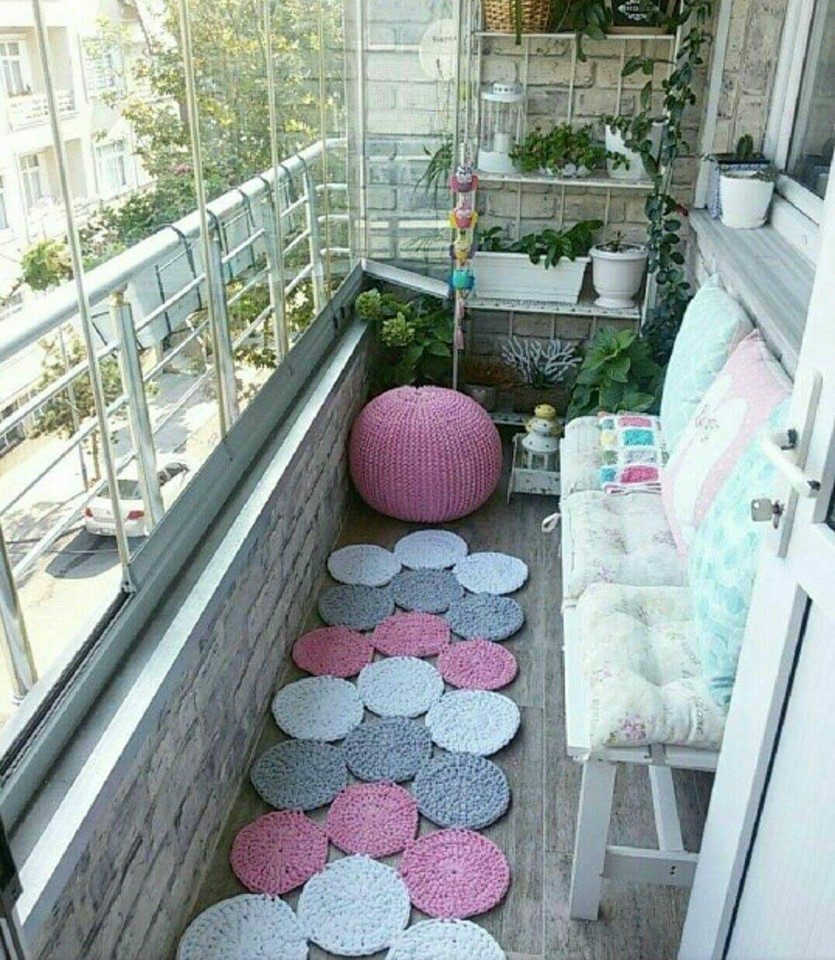 A Seating area and hammock in the balcony places
Don't forget to have a seating table and chairs in the balcony place and also to have a hammock for swinging on it/ Here, you can add color and to read your favorite book with love and also to relax. Check the details in the photo now.
What about the idea f having a balcony living room area with too many colors???
If you are asking me I think that it's great to have a balcony living room place and here to enjoy every single day. More about this check-in the following photo and the details check it below, click on the link.
Add vividness in the balcony place
Small balcony space can look like this if you mix the colors, white and blue you will get this. And here??? Here you can forget about any problem in life, about all that happened that day at work. Because now you will have a special palce for you!!!
Light pink-themed balcony design ideas
Well, if you are of those people that don't like too many colors in interior place you can use the pink color for decorating your balcony space. How will you look at this, please take a look in the photo now which will inspire you for sure. With this photo, we will finish this post and this will be the end of the post dear friends.
I think that finally I found design idea for my balcony place and hope you found it too. Thanks so much for the time and I very hope that you will share this post with friends and be kind to tell them about our inspiring page.